Nebraska Weight Management Institute is centrally located in Lincoln and Omaha Nebraska.
Lincoln Office Hours: 9-5 Mon-Fri and by Appointment Only on Saturday.
Omaha Office Hours: By Appointment Only.
Below you will find the necessary information to locate us or to make contact with one of our professionals.
Lincoln Clinic
4535 Normal Blvd, Ste 158.
Lincoln, NE. 68506
(402) 483-4770
Omaha Clinic
Montclair Professional Center
13057 West Center Road, Suite #19
Omaha, NE  68144
(402) 399-9386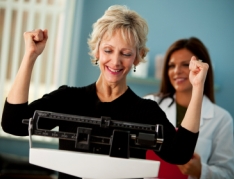 Medical Weight Loss
Our goal, to make your long term weight management possible and realistic.

Surgical Clients
Our involvement is specifically focused on pre and post phases of the surgical process. At Nebraska Weight Management Institute our focus has always been on the long term benefits of maintaining a healthy weight.